Are you looking to modernize your ballfield?
You will not want to miss the Athletic Business section on Modernizing Ball Fields (begins on page 34)!
It is filled with articles, tips, products, and more to make your ballfields what players and coaches dream of!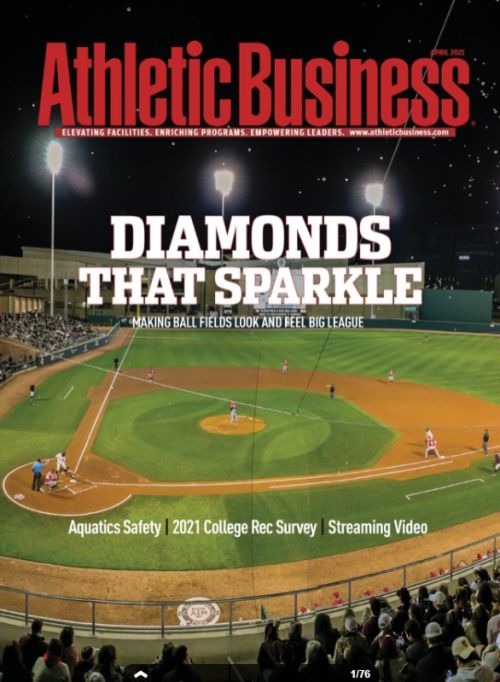 Athletic Business Magazine – Modernizing Ball Fields
In this article by Paul Steinbach covers the major sections of a modern ball field and why it is important to include certain features which may increase the safety for ball players and aesthetics which may heighten the quality of the event for the sports fans as well.
The portion of the article of particular interest to us here at SportaFence is the section on Fencing. In this excerpt from the article Paul Steinbach covers some of the basics to consider when choosing an outfield fence:
"Perhaps in no other organized sport is fencing as integral to the ground rules of the game as baseball and softball, with plan in the form of batted balls and errant throws ofteh transcending a field's fair territory. The essential fencing of nearly any diamond is its backstop, curtailing passed balls and pop fouls from its position behind home plate. From there fencing may extend to and in front of team benches or dugouts on opposite sides of the field. Fencing may completely surround the baselines and outfield, and on most levels of organized play, it does.

"But there's more to the common chain-link fence than meets the eye. The mesh "fabric" – as it's called – may contain both knuckles and barbs. Knucled chain link features metal wire that has been folded over to form a relative smooth edge along the length of the fence. A barbed edge exhibits the Y-shaped intersections of wire that have been clipped without being folded over. It is these edges that can pose safety hazards, and often a fence is delivered with both types of edge."

Read the entire article in the online issue starting on page 34 >>


Using SportaFence Portable Sports Fencing to multi-use of an existing sports field

SportaFence Covers all the Bases
When it comes ease of installation, safety and aesthetics, the patented SportaFence portable fencing system has you covered. No other fencing system offers all the benefits and quality that you will find in our system.

Contact us today. We look forward to assisting you with a portable fencing system that will last for years and put your sporting events at the top of the pack.